Students Safety Grades 6 & Above
Kids School Bus Safety Practices
An Important School Bus Safety Company Program
Program 3 – Grades 6 and Up, $150
This bus safety video has two programs on the DVD:
School Bus Safety Practices (10 minutes)
Teenagers explain the safety practices – no gimmicks, no tricks, just explaining how and why to safely ride the school bus. There are different students explaining the required practices.
This program uses a number of formats to maintain interest and repeatedly delivers the safety messages, including using a magic tent.
Bullying and Teasing Prevention (15 minutes)
This bus safety video explains what bullying teasing are, what to do to prevent them, why cool kids never bully or tease and what to do if you are bullied or teased. Includes examples of unacceptable behaviors and challenges the bullies not to do them.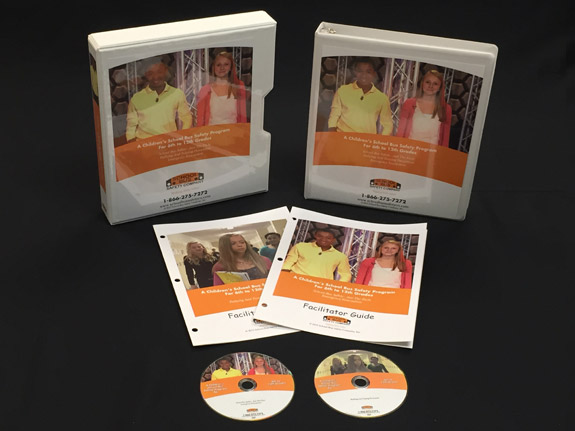 ---
Other Kids School Bus Safety Programs:
Program 1 – Pre K to Grade 2
Learn More
Program 2 – Grades 3 to 5
Learn More
---
All 3 Kids Programs, $600
The Three Programs Include:
Program 1 – Pre K to Grade 2
Program 2 – Grades 3 to 5
Program 3 – Grades 6 and Up